The "Edition Tintenfaß"
"Edition Tintenfaß" is a small but fine, independent publishing house based in Neckarsteinach, Hesse. The publishing activities of our family business began in November 2001. For the past 20 years, we have been sharing our passion for children's literature as well as languages and cultures worldwide with our readers and many enthusiasts from all over the world.
Our publishing program focuses on publications in foreign languages, regional and minority languages, editions in historical languages and in (not only German) dialects as well as multilingual books. Name and logo of our publishing house are taken from the "Story of the Inky Boys" from Heinrich Hoffmann's "Struwwelpeter".
We are pleased to be able to make a small contribution to international understanding and to the preservation of endangered languages and dialects. In addition, we wish to help in preserving important cultural assets for future generations through our publications and to make them known in new international contexts. We recruit most of our translators through contacts in the academic world. We maintain contact with our authors in a variety of ways, meeting them in person in Germany and abroad, at book fairs, and by telephone and through social media.
In total, around 400 books in more than 200 different languages and dialects have been published to date. Between 20 and 30 new titles are published annually, and some are also available as e-books and CDs. The first print run is usually between 300 and 500 copies. The books are typeset by a typesetting studio in Heidelberg, and most are printed by a medium-sized printing firm in Upper Franconia. The books are distributed by SüdOst Service GmbH in Waldkirchen/Bavaria and also by us. The following wholesalers are supplied: Libri, KNV, Umbreit. Our books can be found in the "Verzeichnis lieferbarer Bücher (VLB)" and can be ordered from all bookstores in Germany and abroad and also directly from us. Further distributors can be found in Pennsylvania and Michigan, USA and in Italy.
The Publishing Family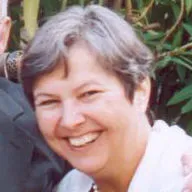 Nadine was born in Seattle, Washington, USA in 1952. She studied "International Studies" and French at universities in Seattle and Aix-en-Provence (France) and received her Bachelor of Arts in French from the University of Washington in her hometown. She has lived in Neckarsteinach since 1974. There, she learned the German language through independent study, radio and television, and from the "locals." Through her interest in the history of her new home, she has also contributed to the history of Neckarsteinach as a genealogist through her publications. In 2001, she and her husband founded "Edition Tintenfaß".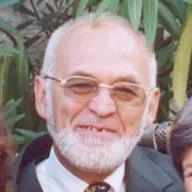 Walter was born in Mannheim in 1942. In the postwar period, hearing and speaking the Kurpfalz dialect of his hometown, he grew up early with an awareness of other dialects and languages. He studied English and Romance languages and literatures at the universities of Heidelberg, Rennes (France), and Swansea (Wales), earning his doctorate in Heidelberg in 1971. He taught at various universities in the United States and English linguistics and Medieval Studies at the University of Heidelberg from 1974 until his retirement in 2005. In addition to his academic publications, he is known far beyond the region as a translator and dialect author and has received several awards.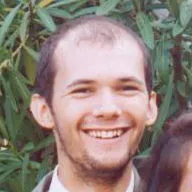 Philipp (*1981) contributed significantly to the success of our publishing house in its early years through his skills in typesetting our books. As a computer scientist (Dipl. Ing., KIT, Karlsruhe) his technical talents are always in demand, but he also likes to communicate in languages other than programming languages. Philipp's early passion for the Star Wars movies inspired Nadine to transliterate the Little Prince into Aurebesh, the alphabet of the Star Wars movies. Philipp's two daughters (both bilingual) are also growing up to be true bookworms, especially the elder one can often be found engrossed in a book.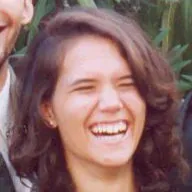 Alison (*1979) accompanied our publishing house in the early years mainly as an editor. After studying humanities at the universities of Tübingen and Berne, Switzerland (lic.phil., Berne), she worked in the private sector as well as in science management. She also taught English in a monastery in Burma. When traveling far from home, she recognizes fellow Palatines and is delighted to greet them in the local dialect: "Ihr seid awwer aa net vun do!" Today, Alison manages Tintenfaß's marketing and social media activities from Freiburg.
In 2007, Walter and Nadine initiated the now traditional, nationally recognized "Small Book Fair in the Neckar Valley" in Neckarsteinach. From 2007 to 2020, Nadine and Walter Sauer organized the fair in cooperation with the local history and culture association. Every year, the fair offers more than 30 mostly regional publishers the opportunity to present themselves with their publishing programs. As of 2021, the organization of the fair was passed on to our friend, publisher Ulrich Wellhöfer.